SMAU Innovation Award to NanoSiliCal Devices S.r.l.
NanoSiliCal Devices, a spin-off of the University of Calabria founded in 2014, as an example in adopting innovative solutions that have improved the performance of its business, continues to accumulate awards including the SMAU Innovation Award.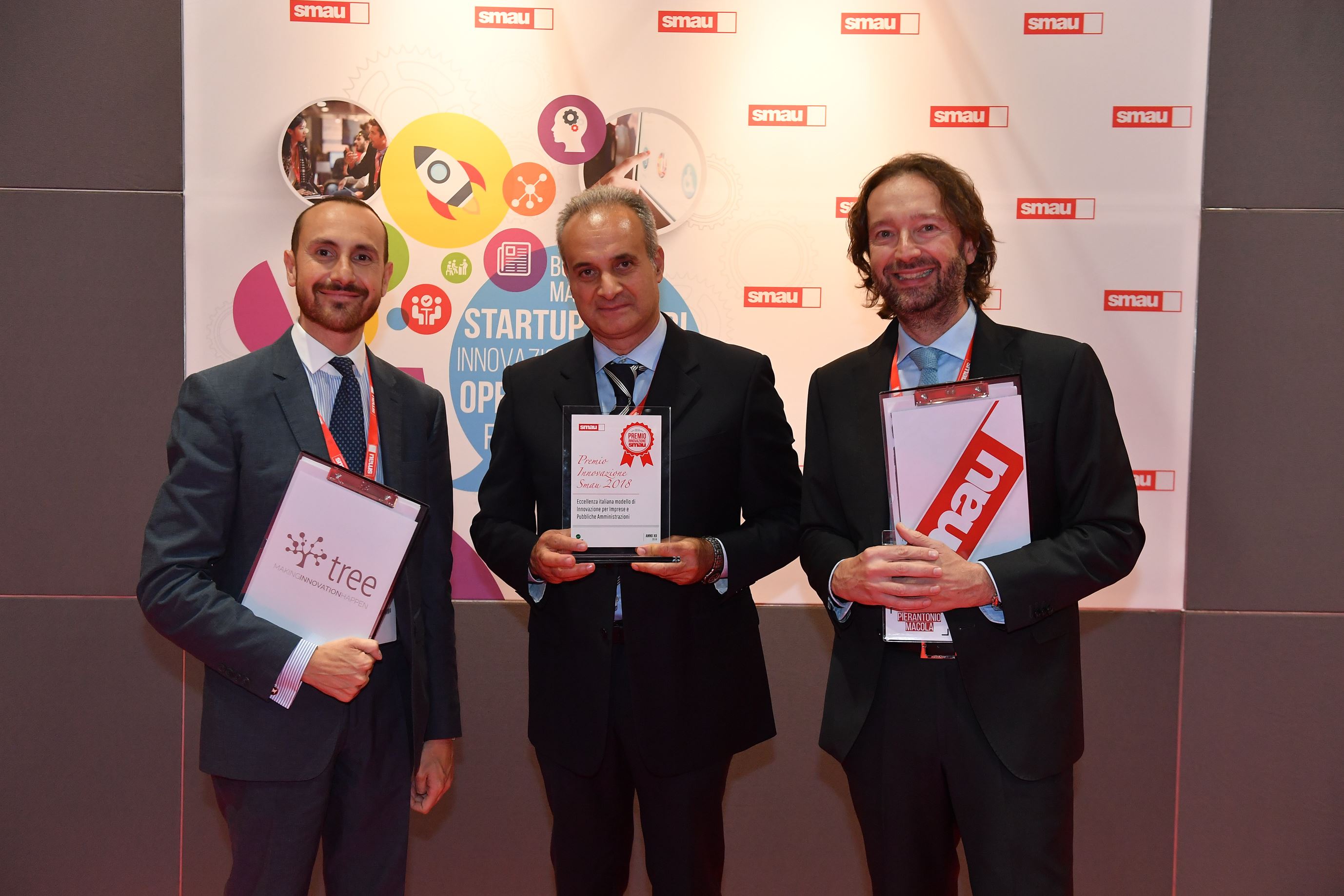 Created in 1964, SMAU is the main business-matching platform in Italy about innovation and digital technologies for companies and local public governments. For over 50 years, SMAU supports Italian companies in their innovation choices through a regional circuit of events in the main Italian regions. Each year, 50,000 entrepreneurs, managers and professionals take part.
Today, SMAU is also an important interregional and international meeting platform for startup. SMAU rewards the best companies that are able to demonstrate that innovation is possible with the right project and partner. NanoSiliCal Devices, with its proposal of "developing nanopharmaceuticals to treat myeloma", (which represents only one of the potential applications of a very broader patented technology able to release most of chemotherapeutic drugs currently used exclusively in tumor tissues), has surpassed the criteria of excellence that allowed it to obtain this prestigious award.
Further information, photos of SMAU prize-giving ceremony can be found at the following links:
https://www.flickr.com/photos/roadshowsmau/albums/72157696884914060
http://www.smau.it/milano18/success_stories/
http://www.smau.it/milano18/schedules/?types=smau-live-show